PVC tape armed with steel wire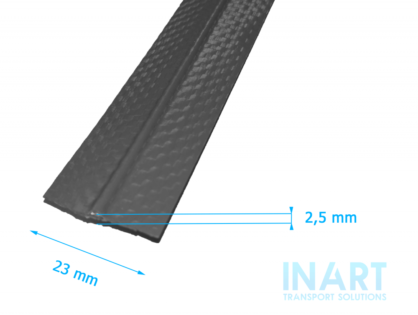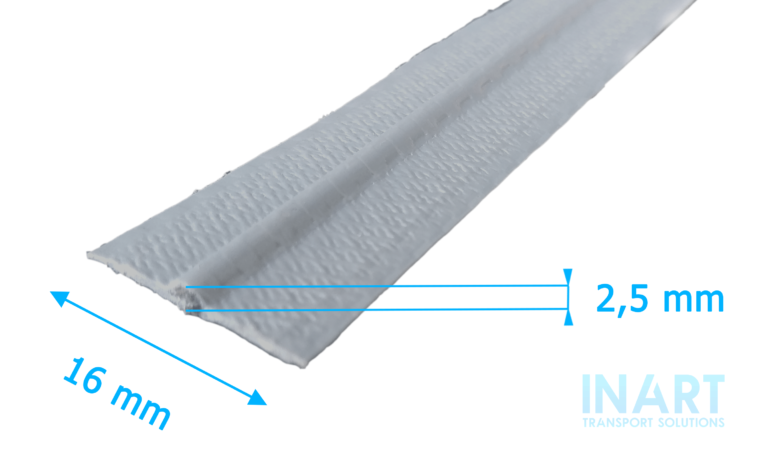 SPOOLS:
- 130m for a 23mm wide tape
- 260m for a 16mm wide tape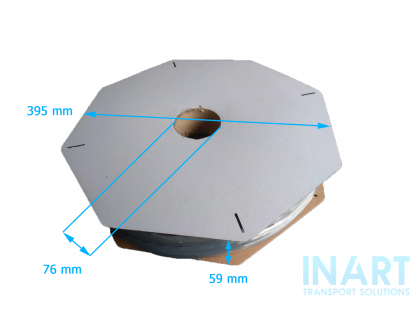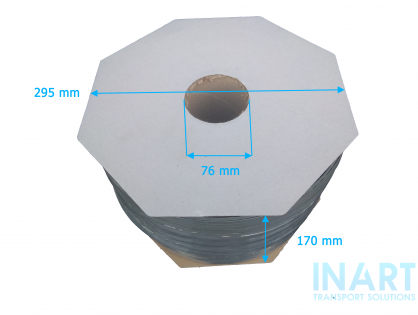 Structure and materials
The anti-vandal tape consists of two welded PVC layers that wrap around the steel rope. The tarpaulin material stems from an European manufacturer, it has a grammage of 600 g m2, and is characterised by very good weldability, allowing for a high application pace. The polyester mesh in the PVC material prevents the wire from slipping out of the coating due to frequent bending. The galvanised steel wire has a diameter of 1.5 mm, strand 6×7, it is very flexible and strong.
Tape width options
Standard: 23 mm Narrow: 16mm
Anti-vandalism tape packaging
Adapted for the welding machines used in the industry
individual spool length ranging from 130m to 260m in lenght for self-powered welding machines
individual spool length ranging from 130m to 390m in lenght for large fixed tape application machines
---
Product advantages
long spool lengths 390m
packaging adapted for use welding machines
higher welding speed (compared to competitive tapes)
aesthetically pleasing design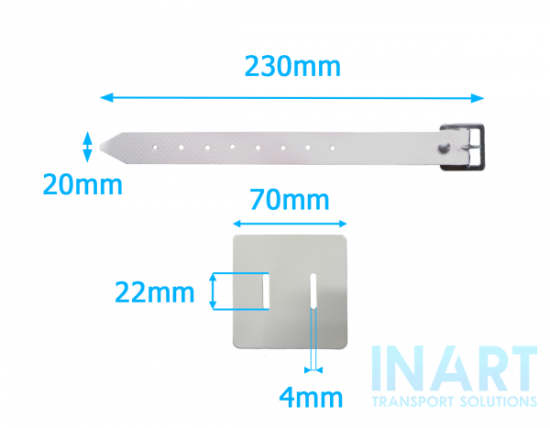 Material
PVC tarpaulin material, grammage of 900 g/m2
clamp and rivet of galvanised steel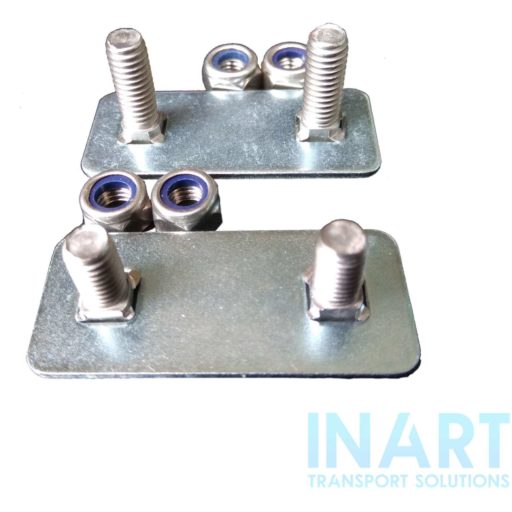 Material
stainless steel screws
washer of galvanised steel
Dimensions
washer 2/20/46 mm
screw length: 14 mm or 19 mm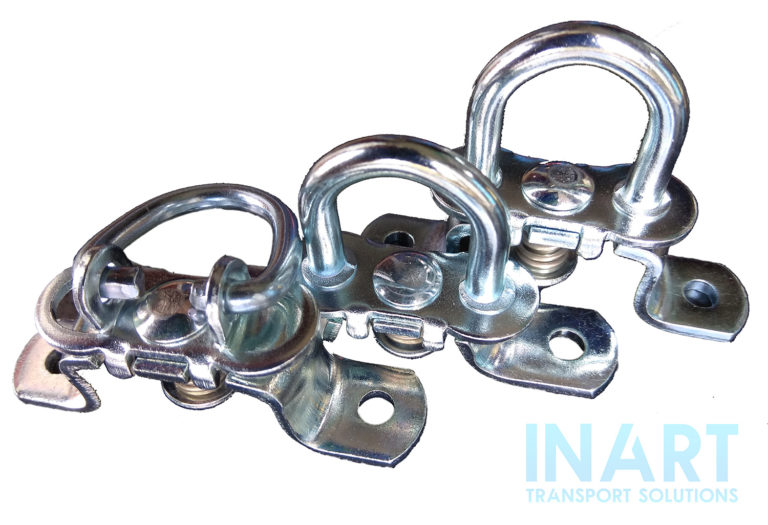 ROTARY AND ROTARY-SWIVEL SIDE GRIPS
Height values
high rotary grip: 48 mm
low rotary grip: 41 mm
rotary-swivel grip: 51 mm